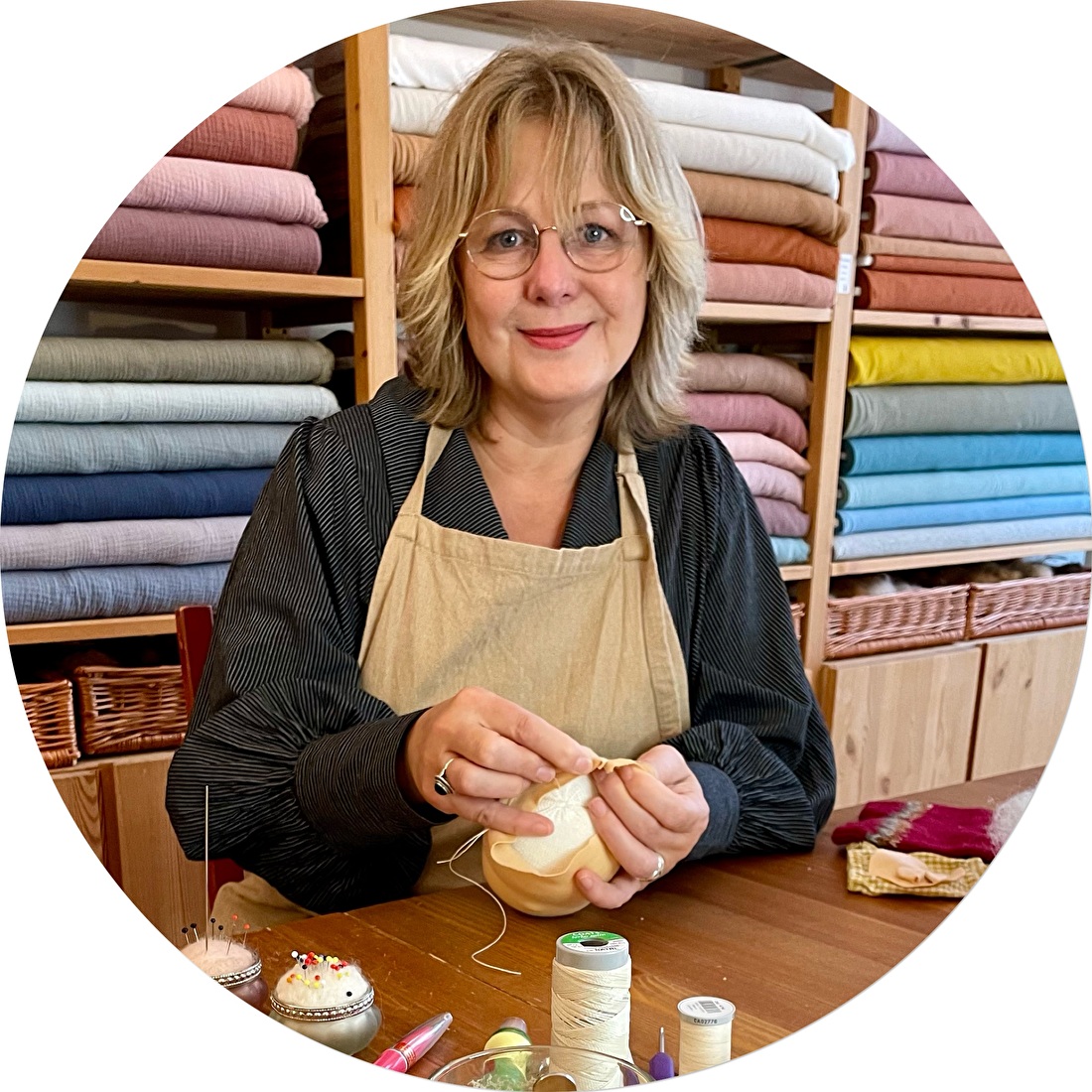 My name is Anouk. I am the designer and maker of MonPilou dolls. I live and work in Amsterdam, The Netherlands.
With my first child on the way, in 1994, I started making dolls. I found my own creativity in making those little beings. My first dolls were not perfect, but I knew from the start that I could do this every day and it has not changed, since then. Over the years, my doll making work has expended to a webshop, carrying doll making supplies, patterns and fabrics. It is a pretty full workweek, I can tell you.
I used to work from home, then I rented a studio in a communal builidng for artists and now I have a small but pretty shop (which I use as a studio/workshop) in the Jordaan, Amsterdam.
There are five men in my life, my husband Dave and my four son`s and also some girls, like the girl friends of my sons and my little cat "Pilou".
What I like to do most, after doll making, sewing and crochet, is camping in quiet nature, reading, listening to music of all times and I love a good party, where I can dance (on old Motown preferably :-).
Pilou is the French name for a soft flannel. And, the first flannel cuddle doll for a baby, is often called a Pilou, as well.
More about the dolls, here.